THE CULTURAL SETTING
Tangikaroro Park is part of what was once known as the Tangakaka Block that lay along the old route from nearby Te Araroa in the east, to the Waiapu to the south. This area was part of an extensive pattern of passage and settlement in pre-European times, and the scene of several events that altered the course of the Region's history.
The name Tangakaka refers to the practice of striking the Kaka Parrot, once a prized food of the local Indigenous Maori people. Indeed, the area was considered an abundant 'Pataka Kai' (translated, a source of food), and rich also in the other resources necessary for the building of 'Whare' (houses) and 'Waka', (canoes) and weaving, in addition to tool making.
Today, we refer to the area as Whakaangiangi. This name derives from the flight of birds inland along the wide river valley, in the drawn out formation such flights often take. Thus, the link to the English translation of 'Tangikaroro', or translated, 'the cry of the gull'. For those involved with the conception of Tangikaroro Park however, the presence of these birds fleeing from an impending storm has come to be seen as a 'Tohu' (sign) that they have an urgent and necessary task, as part of their 'Kaitiaki' (guardianship) role in this area, to restore a safe home for the denizens of the natural world.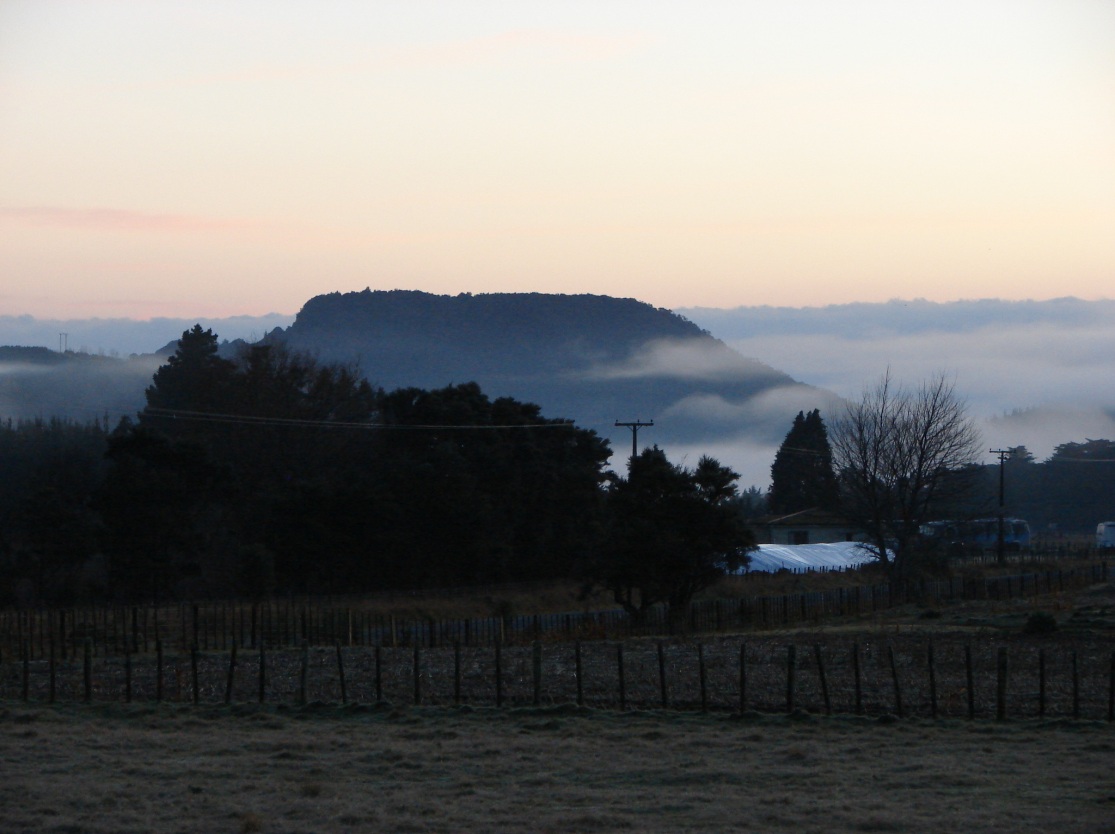 Looking East, several Kilometers from Tangikaroro Park lies the mountain stronghold of Whetumatarau, and nearby Okauwharetoa - once home to the famous warrior chieftain, Tuwhakaiiriora, from whom many of the Tangata Whenua of the district descend, including the families of the Whakaangiangi. (Photo: Joe Palmer, June 2008)
TANGIKARORO PARK RESTORATION PROJECT SITE
93 Whakaangiangi Road Te Araroa 4050.